The National Education Association reports that over 90 percent of teachers spend their own money on school supplies and other items their students need to succeed. With your efforts, educators can get the proper items needed for their students and lessons without having to reach into their wallet.
The goal of "Classroom Heroes" is to create awareness of the importance of supporting educators in the classroom and donating essential school supplies for teachers to hand out to help students achieve excellence in underserved community schools.
Before the activity begins, our lead facilitator shares information about the beneficiary of the event, and then explains that teams must compete in high energy and interactive challenges, in which the team that tallies the most points wins! An icebreaker called "Human Scrabble" is introduced consisting of teams selecting letters to try and form words with the highest point value. Teams then compete in four physical and mental classroom-themed activities centered around Reading, English, Science and Math.
Team scores are accumulated at the end to announce overall winning team. However, the real winners are the recipients benefiting from teacher kits assembled by everyone, each with messages of thanks!
This activity is customizable to meet your goals and objectives, as well as logistics. We can implement the "Classroom Heroes" program in the following ways:
Philanthropic Donation Only –

The base of all our programs; participants will learn about the cause and beneficiary and then get to work on the donation assembly.

Mental & Physical Challenges

– Competitive program/cause themed challenge activities in which teams score points based on performance prior to assembling the donation.

Trivia Quiz Show

– Teams earn donation materials through an interactive trivia game with cause and customizable company related content.

Book Drive

–

Add to your donation by promoting a book drive for participants in advance of your event.
To close our events, we invite a representative from the beneficiary to express their gratitude and raise awareness on the impact their work has on the community. This establishes a direct connection to the cause and organization your team is supporting.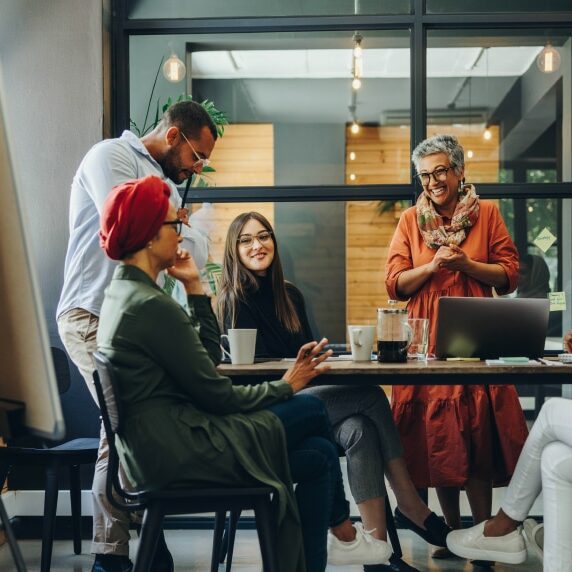 Our team is here to help you plan your activity! Reach out now and we'll quickly work with you to determine the ideal activity and charitable cause for your event.
Impact 4 Good helped bring meaning and purpose to our virtual event. They kept our attendees engaged and excited and helped deliver a memorable, positive experience. 
– Kumon