Race Cars and all things that go "vroom" fascinate children for countless hours.They not only bring smiles to their faces but also ignite their imaginations and creativity. With Impact 4 Good's "Crazy Carz for Kidz" activity, your group seizes the opportunity to customize high-end remote-controlled (RC) race cars and superhero capes for donation to deserving children enduring treatment for illnesses in local hospitals or care facilities. 
Our facilitator kicks off the activity by asking participants if they had items of comfort that they turned to during challenging times in their youth. They then discuss the value of receiving donations such as remote control cars and superhero capes, explaining the program and sharing information about the beneficiary organization that will receive the donation.
Competing in an action packed, high-energy series of auto-themed challenges, teams earn access to the materials they need to customize their rides, which include car bodies, tires, rims, spoilers and more. Competitive challenges include the "RC Obstacle Course," "RC Bowling," "Tire Toss" and "Famous Cars & Emblem Challenge." While one team raises the checkered flag, the real winners are the kids who receive these brand new crazy carz and superhero capes.
This activity is customizable to meet your goals and objectives, as well as logistics. We can implement the "Crazy Carz for Kids" activity in the following ways:
Philanthropic Donation Only

– The base of all our programs; participants will learn about the cause and beneficiary and then get to work on the donation assembly.

Mental & Physical Challenges

– Competitive program/cause themed challenge activities in which teams score points based on performance prior to assembling the donation.

Trivia Quiz Show

– Teams earn donation materials through an interactive trivia game with cause and customizable company related content.
To close our events, we invite a representative from the beneficiary to express their gratitude and raise awareness on the impact their work has on the community. This establishes a direct connection to the cause and organization your team is supporting.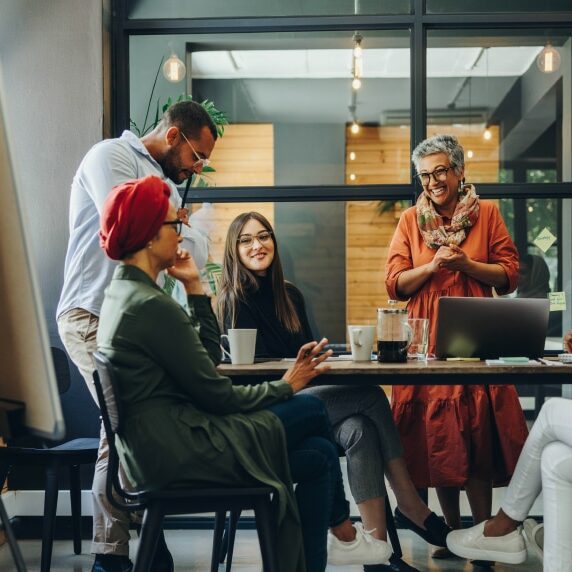 Our team is here to help you plan your activity! Reach out now and we'll quickly work with you to determine the ideal activity and charitable cause for your event.
Children, Education, Health & Medicine
Impactful, purposeful and intentional – great opportunity to connect as a team while also paying it forward!
– Verizon