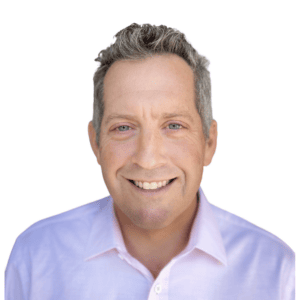 Impact 4 Good Announces Scott Snider to Join as Chief Operating Officer.
Focus on growth and operational efficiency to advance their 4 Good mission. 
November 20, 2023–West Orange, NJ 
Impact 4 Good, the nationwide leader in philanthropic teambuilding activities, welcomes Scott Snider as their new COO. Scott brings deep experience spanning two decades in operational management and strategic planning. Recently serving as COO for both Suite Spot, LLC and Silverline, Snider offers essential expertise in scaling operations, process improvement, and fostering innovation for service-based companies.
"We have seen firsthand the impact that Scott has been able to make in the organizations he has worked with and we are thrilled to have him on our team. The demand for Corporate Social Responsibility (CSR) focused services that we provide is growing rapidly. Adding an experienced COO like Scott to our team allows us to scale with that demand without sacrificing the value we add to every engagement — and the impact we make on communities worldwide," said Alan Ranzer, Co-founder and Managing Partner.
"On behalf of the leadership team at Impact 4 Good, we are thrilled to welcome Scott to the team. His passion for delivering efficiencies while maintaining strong customer experiences will be invaluable to the business moving forward," said Ira Almeas, Co-founder and President.
"I am excited to formally join the Impact 4 Good team and contribute my expertise to the continued growth and success of the company," said Scott Snider. "Over the past 15 years, I have been fortunate to have hired Impact 4 Good to run numerous team building events that benefited various  causes.  The events we did with I4G stand out as some of the most impactful moments I have experienced. It is quite frankly a dream come true to be able to join this incredible team and play a role in helping to expand the business.
Scott will be based in the company's West Orange, NJ Headquarters.
About Impact 4 Good, LLC
Since 2005, Impact 4 Good has been an innovative leader in the philanthropic teambuilding industry, focused on facilitating nationwide and international community-service-based activities. Impact 4 Good is devoted to providing programs that offer meaningful connections among corporate teams, boost employee engagement, and deliver tangible donations to those in need. Impact 4 Good's clients include start-ups to Fortune 500 companies. The company has offices in New Jersey and Washington, DC, and support staff nationwide. For more information, visit www.impact4good.com or contact Courtnie Ross at:  courtnie.ross@impact4good.com.