Our service members are deployed across the globe, going in harm's way to preserve and protect our freedom. Unfortunately, when many  of these soldiers return home, they begin a new battle that is tough to overcome: homelessness. More than 1 in 10 homeless adults is a veteran.
The "Stand Down" concept was created during the Vietnam War and provided a safe retreat, food, clean clothes and more for units returning from combat operations. Community "Stand Downs" take place in cities country wide to support homeless veterans by providing needed food, clothing and other basic needs. In this customized "Stand Down" event attendees support homeless veterans by donating basic needs/hygiene care kits for local homeless veterans, each with a handwritten message of encouragement.
Teams first compete in military-themed challenge activities to score points and to earn access to the donation materials. Challenges include the "Rocket Launch Challenge", "Boot Camp", "Famous Army TV/Movie Trivia Challenge" and "Battleship". Team points are tallied by facilitators while squads get to work assembling their donation of hygiene care kits (each with a handwritten message of encouragement).
This activity is customizable to meet your goals and objectives, as well as logistics. We can implement the "Stand Down for Homeless Veterans" activity in the following ways:
Philanthropic Donation Only –

The base of all our programs; participants will learn about the cause and beneficiary and then get to work on the donation assembly.

Mental & Physical Challenges –

Competitive program/cause themed challenge activities in which teams score points based on performance prior to assembling the donation.

Trivia Quiz Show –

Teams earn donation materials through an interactive trivia game with cause and customizable company related content.
To close our events, we invite a representative from the beneficiary to express their gratitude and raise awareness on the impact their work has on the community. This establishes a direct connection to the cause and organization your team is supporting.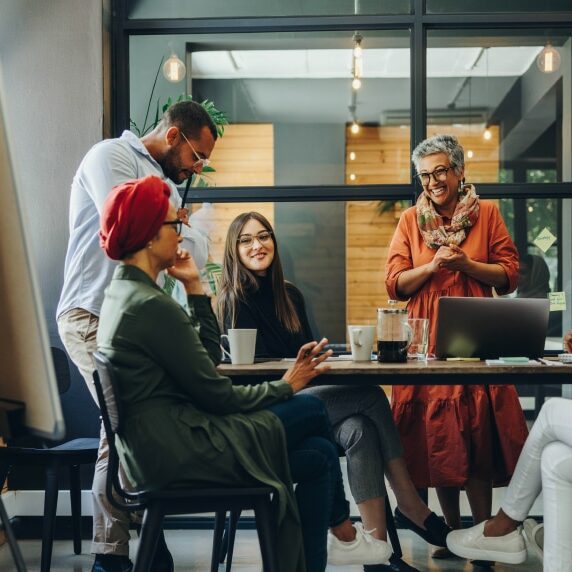 Our team is here to help you plan your activity! Reach out now and we'll quickly work with you to determine the ideal activity and charitable cause for your event.
I truly believe that Impact 4 Good has a proven plan to help execute a community service event. From initial brainstorming, to customization of the program to the on-site support, they were with us hand-in-hand from start to finish!
– Resideo