Whether you are a parent yourself or sympathetic to the challenges of having a newborn, we can all recognize the support needed at this stage of life. This is especially true for women in vulnerable situations who are financially insecure, experiencing homelessness and residing in a women's shelter. 
With our "Wee Care" Program, you show these women and families that someone is in their corner, rooting for their success. A donation of essentials such as diapers, wipes, bottles, changing pads and more in a diaper bag allows a parent to breathe easier. Now that they have the necessities to care for their baby, they can feel some peace. Additionally, small comforts like stuffed animals, blankets and night lights help create a safe and cozy environment. A changing table for the home can take this donation to the next level (please note: there is a 3-month lead time for this enhancement). This program can be directed towards a variety of demographics, such as women moving out of at-risk women's shelters or family centers supporting new parents. 
This activity is customizable to meet your goals and objectives, as well as logistics. We can implement the "Wee Care Kits" activity in the following ways:
Philanthropic Donation Only

– The base of all our programs; participants will learn about the cause and beneficiary and then get to work on the donation assembly.

Trivia Quiz Show

– Teams earn donation materials through an interactive trivia game with cause and customizable company related content."
To close our events, we invite a representative from the beneficiary to express their gratitude and raise awareness on the impact their work has on the community. This establishes a direct connection to the cause and organization your team is supporting.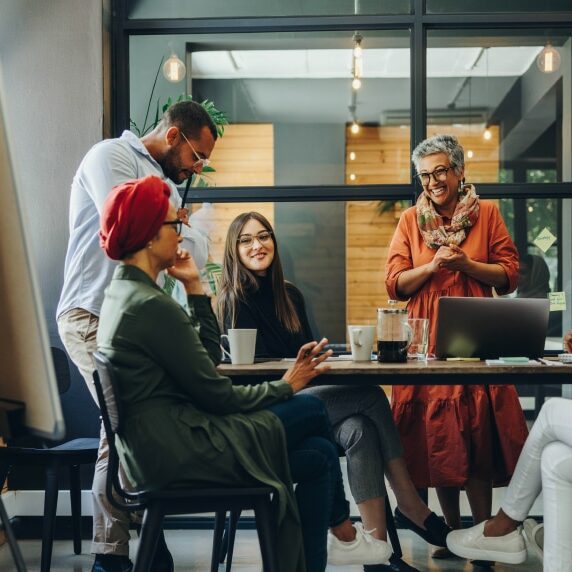 Our team is here to help you plan your activity! Reach out now and we'll quickly work with you to determine the ideal activity and charitable cause for your event.
Table space for each team. A/V: music/mic + screen/projection with HDMI connection for facilitator laptop.
The activity exceeded my expectations. You have really outdone yourselves. The positive comments are overwhelming. Thank you!
– La-Z-Boy Inc