What would you do if basic services such as water, gas, electricity or telephones were cut off? Disaster can strike quickly and without warning. It can force you to evacuate your neighborhood or confine you to your home.
The goal with this program is to provide regional or local beneficiaries with "Disaster Preparedness Kits" that can be distributed to families for any worst-case scenarios, each with "Preparation Tip Cards" and a handwritten "message of hope." 
As the activity begins, our lead facilitator shares information about the community organization and the importance of preparing for disaster. Before the teams are allowed to pack their "preparedness kits," they must earn the supplies through participation in a ballroom-size rotation of challenge activities. However, before they start the game, each team receives note cards and writes hand-written, personalized messages to the ultimate beneficiaries of their kits. The cards come pre-printed with checklists for physical resources, emergency phone numbers, and post-disaster meeting places. Finally, teams are educated on post-tragedy resourcefulness by competing in Disaster Relief themed activities such as "Debris Cleanup." 
This activity is customizable to meet your goals and objectives, as well as logistics. We can implement the "Dare to Prepare" activity in the following ways:
Philanthropic Donation Only

– The base of all our programs; participants will learn about the cause and beneficiary and then get to work on the donation assembly.

Mental & Physical Challenges

– Competitive program/cause themed challenge activities in which teams score points based on performance prior to assembling the donation.

Trivia Quiz Show

– Teams earn donation materials through an interactive trivia game with cause and customizable company related content."
To close our events, we invite a representative from the beneficiary to express their gratitude and raise awareness on the impact their work has on the community. This establishes a direct connection to the cause and organization your team is supporting.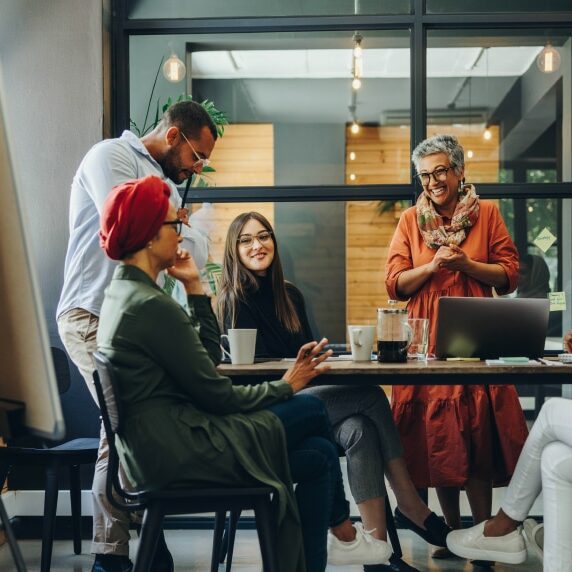 Our team is here to help you plan your activity! Reach out now and we'll quickly work with you to determine the ideal activity and charitable cause for your event.
Community, Disaster Relief
Impact 4 Good was great to work with! They took the stress out of planning an event and connected us with a great organization to help support. The whole event ran smoothly and everyone had a great time.
– AKF Group