Many of the reading problems experienced by today's adolescents and adults could have been prevented or addressed during their early childhood. In this activity, participants work in teams to help provide an environment that fosters motivation for and exposure to literacy by building high-quality bookshelves that will be donated to a school or after-school program in the local community. 
The event starts with our lead facilitator discussing the importance of literacy and the local organization the activity supports. Then, teams are tasked with completing different reading-themed challenges designed to earn teams points and the items necessary to build and decorate a bookshelf.
This activity is customizable to meet your goals and objectives, as well as logistics. We can implement the "Literacy Builders" activity in the following ways:
Philanthropic Donation Only

– The base of all our programs; participants will learn about the cause and beneficiary and then get to work on the donation assembly.

Mental & Physical Challenges

– competitive program/cause themed challenge activities in which teams score points based on performance prior to assembling the donation.

Trivia Quiz Show

– Teams earn donation materials through an interactive trivia game with cause and customizable company related content.
An additional challenge clients can take on is a "Book Drive" which results in a donation of books to fill the assembled bookshelves. This can be billed as a competition, or simply a company-wide effort for the good of the community. Ask us about purchasing books to fill the shelves too! 
At the end of the activity, a representative from the beneficiary can be present to accept the donation and thank the group for their teamwork in completing these wonderful bookshelves that will be put to great use for years to come! If timed correctly, beneficiary students can attend to decorate the shelves with your group.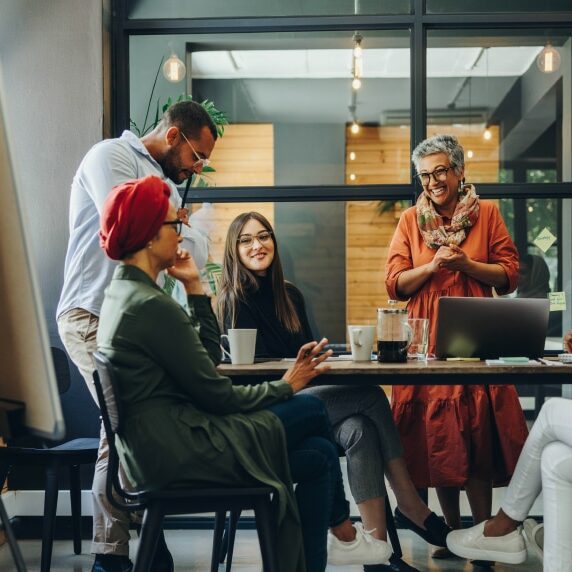 Our team is here to help you plan your activity! Reach out now and we'll quickly work with you to determine the ideal activity and charitable cause for your event.
Table space for each participant. A/V: music/mic.
What a terrific volunteer experience! We spent an energetic  afternoon competing against each other in some games and then we built bookshelves to donate to an after-school program. Overall it was an outstanding event.
– Meeting Specialist